Welcome to Beeders TaaS – The Ultimate Platform for Tokenization and Securitization
At Beeders TaaS, we offer an all-inclusive and competitive platform that caters to every tokenization and securitization need, from individuals to micro and small businesses, large enterprises, and even service providers/tokenizers. Our software is designed to serve as an infrastructure that supports any use case.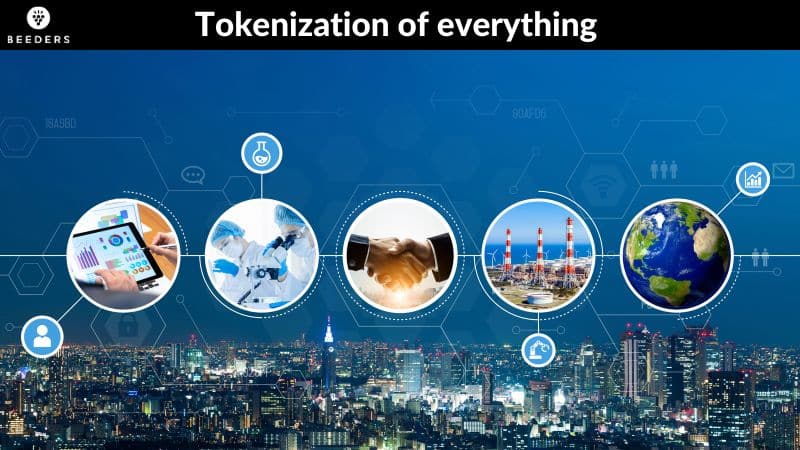 Why Choose Beeders TaaS
Our platform is uniquely designed to attract attention and cater to various users:
Individuals looking to tokenize and securitize their products or services.
Micro and small businesses seeking capital for expansion.
Large enterprises exploring new ways to generate passive income through tokenization.
Service providers such as securitization firms, law offices, and family office fund managers who wish to tokenize and securitize their clients' assets.
Comprehensive Features and Functionality
Beeders TaaS provides a range of features and functionalities for tokenization and securitization:
Easy-to-use interface for quick and efficient tokenization.
Advanced security measures to ensure the safety of your assets.
Regulatory compliance to keep you protected from legal issues.
Customizable tokenization options for various use cases.
Real-time data and analytics for informed decision-making.
Getting Started with Beeders TaaS
Here's how to take advantage of our platform:
Step 1: Explore the Beeders TaaS platform.
Step 2: Identify your tokenization and securitization needs.
Step 3: Sign up for a Beeders TaaS account.
Step 4: Customize your tokenization process.
Step 5: Launch your tokenized assets and monitor their performance.
Ready to revolutionize your business through tokenization and securitization?
Beeders TaaS for Service Providers
Our platform is also designed for service providers who want to offer tokenization and securitization services to their clients. With Beeders TaaS, you can:
Provide a seamless, end-to-end tokenization solution.
Simplify the tokenization process for your clients.
Stay ahead of the competition with cutting-edge technology.
Offer value-added services, such as legal and regulatory advice.
Enhance your clients' trust with a secure and compliant platform.
Are you a service provider looking to offer tokenization and securitization services? 
Why Wait? Tokenize and Securitize with Beeders TaaS Today
Don't miss the opportunity to transform your business through tokenization and securitization. Choose Beeders TaaS as your one-stop software solution and experience the difference today.
Take the first step towards a more profitable future. 
From the link below, you can Sign up for Beeders TaaS
If you have any questions please contact us
---
---