The most spected and powerful tool to grow the crypto adoption in DeFi (Decentralized Finance on Blockchain) are the DEXes (Decentralized Exchanges).
This type of product creates a risk free for user wallet custodial and offers many ways to liquidity for trading and swap cryptocurrencies.
As an entrepreneur and DEX white label business owner, you can offer this product to open users' markets and niches, and fast grow the crypto market adoption. Nowadays estimated only in 1% of potencial of total is reached.
Beeders continuously develop white label tools and products for decentralized financial market using blockchain and emerging technologies.
We offer 2 types of products to fit your requirements:
1 – DEX quick start version – from USD 375/monthly + 1% over the owner fees – especially for low risk to entering the market.
2 – DEX PRO full version – from USD 1,250/monthly + 1% over the owner fees – created to expand your business adding your own tokens/coins and dozen other Ethereum tokens.
What's coming next for those versions:
We expected to not charge these updates, all are paid per use discounted over our 1% fee.
Add liquidity pools integrations of Ethereum Uniswap and Binance Smart Chain.
Integration of hard wallets to accept Bitcoin.
Getting Started Today from USD $375 only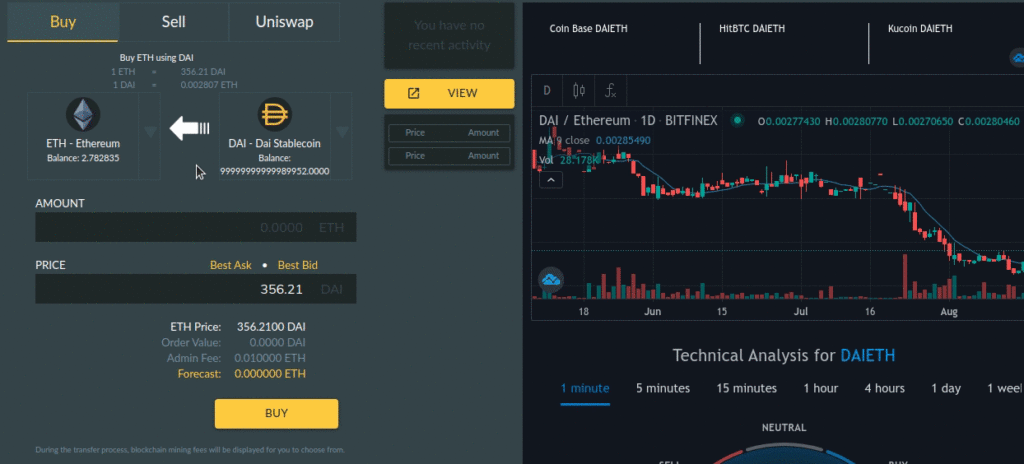 More Blockchain White Label Products or If you have any questions please contact us